In recent years, the global economy has become increasingly linked to the health of the environment. Rapid industrialization and economic growth have placed immense pressure on ecosystems worldwide, causing climate change, biodiversity loss, and other serious environmental problems.
At the same time, many communities are now realizing that a healthy environment is vital for sustaining economic growth. A growing body of evidence shows that economies suffer when ecosystems are degraded. For example, fish stocks decline as coral reefs disappear, agricultural productivity declines as soils erode; and timber resources dwindle as forests are cleared.
Therefore, finding ways to grow the economy while preserving the environment is essential. This will require innovative thinking and creative solutions. But it is possible – and essential – for our continued prosperity.
Maximizing economic growth while preserving natural resources
It is no secret that the economy and the environment are often at odds with one another. On the one hand, businesses need to grow and expand to create jobs and generate wealth. On the other hand, this growth often comes at the expense of natural resources, which can lead to pollution and other environmental problems.
So how do we strike a balance between these two competing interests? Is it possible to have both economic growth and environmental protection?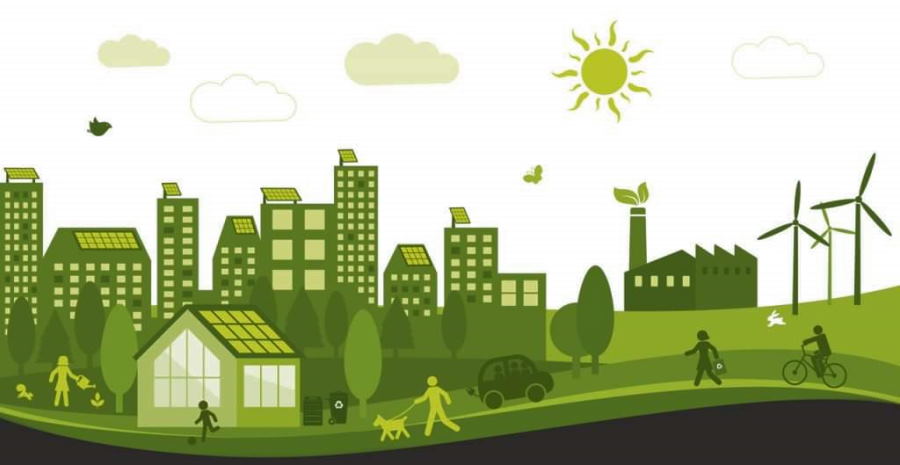 The answer is yes, but it requires a comprehensive approach that takes into account the needs of both businesses and the environment. Here are some key components of such an approach:
Encourage energy efficiency: One way to reduce the impact of economic growth on the environment is to make sure that businesses are as energy efficient as possible. This means using less energy to produce the same amount of goods or services. There are many ways to do this, such as investing in energy-efficient technologies or retrofitting existing buildings.
Promote renewable energy: Another way to green the economy is to promote renewable energy sources, such as solar, wind, and hydropower. These sources are clean and sustainable, and they can help reduce our reliance on fossil fuels, which are a major source of pollution.
Support green jobs: A third way to protect the environment while promoting economic growth is to support "green jobs." These jobs help protect the environment, such as jobs in renewable energy or environmental protection. In addition, green jobs often pay well, provide good benefits, and help reduce unemployment.
Invest in green infrastructure: A fourth way to balance economic growth with environmental protection is to invest in "green infrastructure." This includes things like mass transit, bike lanes, and parks. Green infrastructure not only helps the environment, but it also makes cities more livable and attractive to businesses and residents.
Improve land use planning: Another important aspect of balancing economic growth and environmental protection is improving land use planning. This means making sure that development happens in a way that doesn't damage sensitive ecological areas or displace existing communities.
Encourage sustainable tourism: A final way to protect the environment while promoting economic growth is to encourage sustainable tourism. This tourism type focuses on activities that don't damage the environment, such as hiking, biking, and bird watching. Sustainable tourism can also help support local economies by providing jobs and income for residents.
These are just a few ways we can promote economic growth while preserving natural resources. Again, it's important to remember that there is no one-size-fits-all solution – each community will need to find the right mix of best strategies. But if we all do our part, it is possible to have both a strong economy and a healthy environment.
Harnessing economic growth for a brighter and more sustainable future
The United Nations Sustainable Development Goals (SDGs), also known as the Global Goals, were adopted by all United Nations Member States in 2015 as a blueprint to achieve a better and more sustainable future for all. The 17 SDGs are an inter-connected set of goals designed to end poverty, protect the planet, and ensure that all people enjoy peace and prosperity.
The SDGs build on the Millennium Development Goals (MDGs) success and aim to go further in tackling some of the world's most pressing challenges, including poverty, inequality, climate change, environmental degradation, peace, and justice.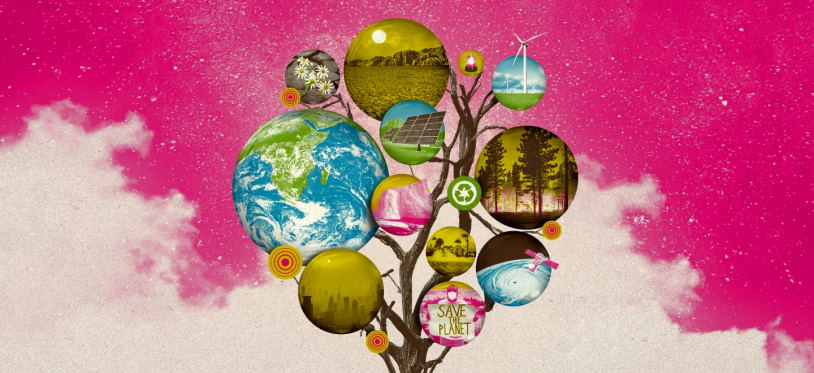 The SDGs are ambitious and transformative, requiring concerted efforts from all sectors of society – governments, businesses, civil society, and individual citizens – to make them a reality.
The SDGs offer a unique opportunity to harness the power of economic growth to create a brighter and more sustainable future for all.
End poverty in all its forms everywhere
End hunger, achieve food security and improved nutrition, and promote sustainable agriculture
Ensure healthy lives and promote well-being for all at all ages
Ensure inclusive and equitable quality education and promote lifelong learning opportunities for all
Achieve gender equality and empower all women and girls
Ensure availability and sustainable management of water and sanitation for all
Ensure access to affordable, reliable, sustainable, and modern energy for all
Promote sustained, inclusive, and sustainable economic growth, full and productive employment, and decent work for all
Build resilient infrastructure, promote inclusive and sustainable industrialization, and foster innovation
Reduce inequality within and among countries
Make cities and human settlements inclusive, safe, resilient, and sustainable
Ensure sustainable consumption and production patterns
Take urgent action to combat climate change and its impacts*
Conserve and sustainably use the oceans, seas, and marine resources for sustainable development
Protect, restore and promote sustainable use of terrestrial ecosystems, sustainably manage forests, combat desertification, halt and reverse land degradation, halt biodiversity loss
Promote peaceful and inclusive societies for sustainable development, provide access to justice for all, and build effective, accountable, and inclusive institutions at all levels
Strengthen the means of implementation and revitalize the global partnership for sustainable development